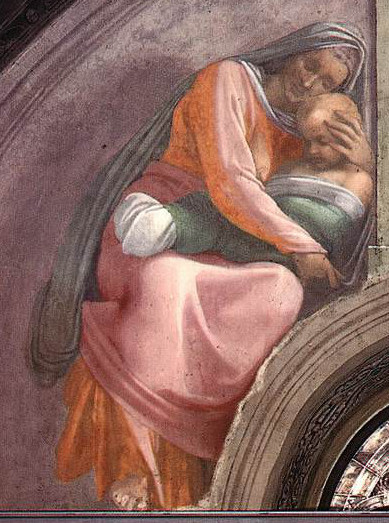 This is Ruth holding the infant Obed, her and Boaz's son. Obed would become king David's grandfather.
The woman could also be Naomi, Ruth's mother-in-law from a previous marriage. She nursed the child.
Interesting detail: a breast protrudes from the woman's robe. It indicates that she has recently nursed her child. The detail was concealed by prudent retouches until it was recovered during a recent restoration.