Il Guercino 1591 – 1666
The Visitation
pen drawing (20 × 18 cm) — 1632

Royal Collection, Windsor Castle, Windsor
This work is linked to Luke 1:42
This drawing on paper shows Mary and Elisabeth. It is one of the sketches Guercino made for his Visitation, a large canvas now in the Musée des beaux-arts in Rouen. Several of the sketches are in the British Royal Collection.
Guercino here succeeded in catching the moment when the beauty of youth meets the wisdom of old age.
The canvas was made for a chapel in the cathedral of Reggio Emilia, together with The Martyrdom of John and Paul (now in Toulouse).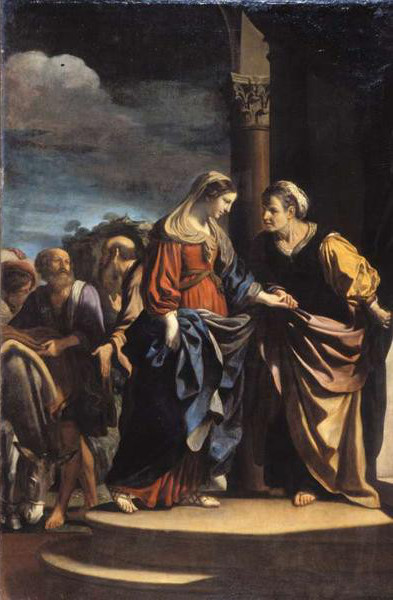 Rate this work of art: